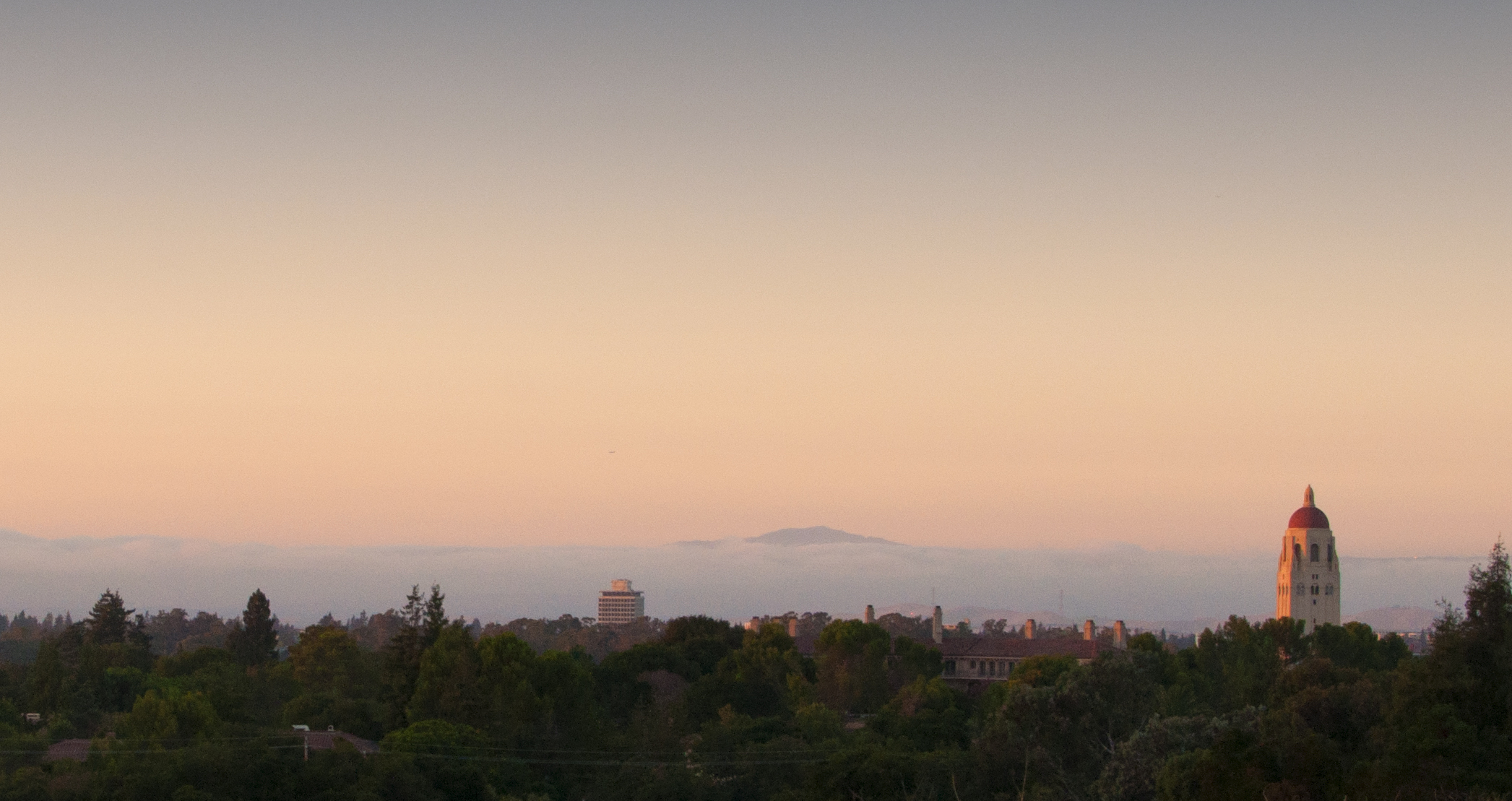 Econ 183: The Cardinal Fund
About the Cardinal Fund
The Cardinal Fund is an applied asset management program offered by the Economics department in conjunction with the Graduate School of Business and Stanford Student Enterprises (SSE)--the financial arm of the Associated Students of Stanford University. This course was created in Spring 2014, and the first year of the program will conclude in June 2015. The course is offered for three units, and students are expected to commit to the program for six consecutive quarters, however, students who would like to study abroad will be able to do so. Students will receive a total of 18 units during the two year program, and 10 units can be counted as elective credit for the Economics major.
Over the course of the two-year program, students act as a wealth manager for $1 million of SSE's endowment through investing in publicly traded stocks under the supervision of faculty members in the Graduate School of Business. The program begins with a finance bootcamp intended to teach students the skills necessary to select stocks and manage a portfolio. After the bootcamp ends, students prepare a risk management and portfolio strategy plan to present to SSE's Board of Directors. When this plan is approved, students begin making investments.
This year's Cardinal Fund class split into four coverage groups:
Healthcare & Materials
Consumer & Utilities
Industrials & Energy
Technology & Financial Institution
At the beginning of each week, each coverage group prepares a written update of their group's holdings and any proposed buy or sell transactions. These updates are presented to the rest of the class on Friday, and class members debate the proposed transactions and vote on them. The approved trades are submitted by the end of the day.
In addition to weekly class meetings, Cardinal Fund members conduct investment research at the Real-time Analysis and Investment Lab (RAIL), work with GSB leadership coaches, participate in team-bonding activities, and attend sessions with guest speakers from the investment industry.
Jonathan Berk
A.P. GIANNINI PROFESSOR OF FINANCE, GRADUATE SCHOOL OF BUSINESS
Professor Berk has been involved in the Cardinal Fund since Spring 2014. His research focuses on a variety of topics, including money management and asset pricing, and he has won numerous international awards for his work. He has co-authored two textbooks, "Corporate Finance" and "Fundamentals of Corporate Finance." Professor Berk also teaches Advanced Topics in Empirical Asset Pricing and Critical Analytical Thinking.
Kevin Mak
LECTURER IN MANAGEMENT, DIRECTOR OF RAIL
Kevin Mak is part of the Cardinal Fund instructional team and specializes in the experiential portion of the course. Specifically, Kevin teaches students about how to utilize various financial applications to collect data and then build models to conduct investment analysis. While at the Rotman School of Management in Toronto, he invented several types of portfolio management simulations and trained teams of undergraduates in portfolio management and trading. He also teaches two classes about Financial Trading Strategies at the GSB.
Diego Torres Patino
TEACHING ASSISTANT
Diego joined the Cardinal Fund in Spring 2015 as a Teaching Assistant, helping students to connect financial theory to practice and refine their presentations. He is currently a PhD student in Economics specializing in corporate finance and doing research in private equity. Prior to Stanford, he was a consultant for Bain & Company, where he worked with clients in several industries and on diverse topics such as market analysis and firm valuation.
Alumni
TRENT MEINKE
Founding Team
Apply
Interested in becoming a member of the Cardinal Fund? Info sessions are May 10th and May 11th. Applications for the 2017-2018 class are due on May 14th, 2016 at 11:59 p.m. Please apply using the button below.
We are looking for students from all majors and backgrounds. You are not expected to have any finance experience--you will learn everything you need to know during the finance boot camp.
Applicants must fulfill the following criteria:
Be an enrolled member of the Class of 2020 (current freshman) or Class of 2019 (current sophomore)
Commit to the program for the entirety of two years
Have completed Econ 102A (or equivalent) by the time they begin the program
Commit to completing Econ 190 by the end of their first quarter in the program and Econ 135/140 (or equivalent) by the end of the first year in the program
Applicants are asked to submit their resume, academic transcript, and a short essay about why they are interested in the course. We will also ask applicants to participate in a brief on-campus interview in late May.